Generative AI for analytics

to drive data-driven decisions

|
Unlock new possibilities for data-driven decision-making and productivity.
Get a demo
We are proud to have worked with leading companies worldwide, to help steer their journey towards a
data-driven

future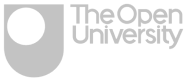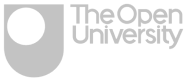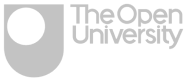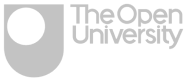 [AI] Powered Intelligence As A Service
Analytics ready NLP systems and Large Language Models for the modern Digital Analytics Stack built from the ground up to answer business questions and facilitate data-driven decision-making.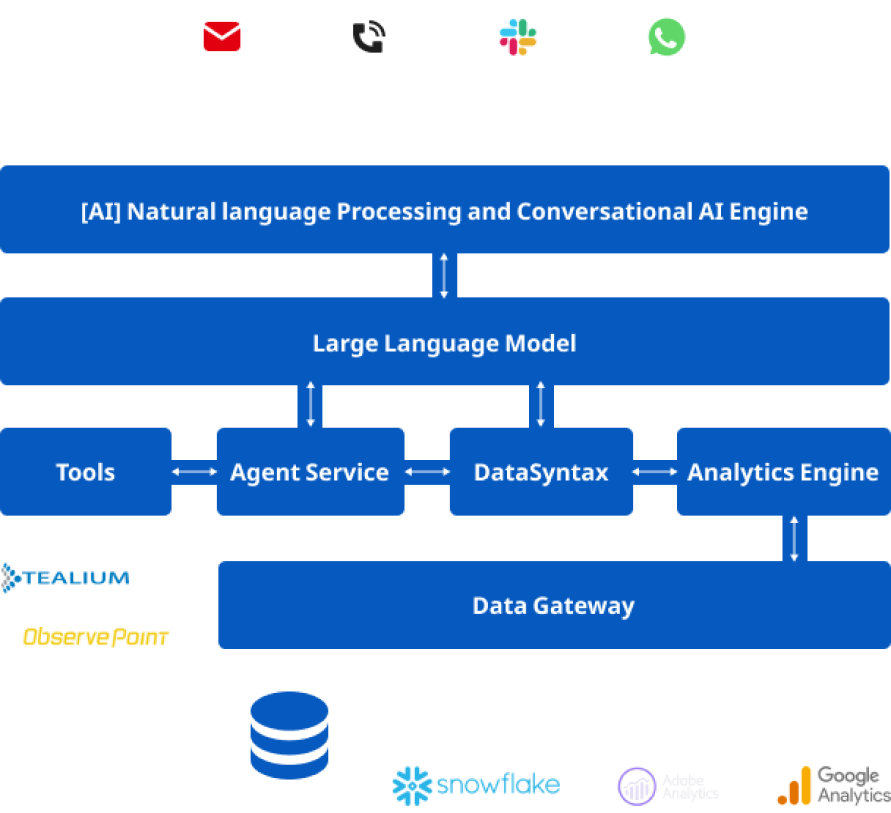 Data growth often leads to information overload
We provide a middle layer analytics solutions with large language models at its core to process, analyse and communicate insight.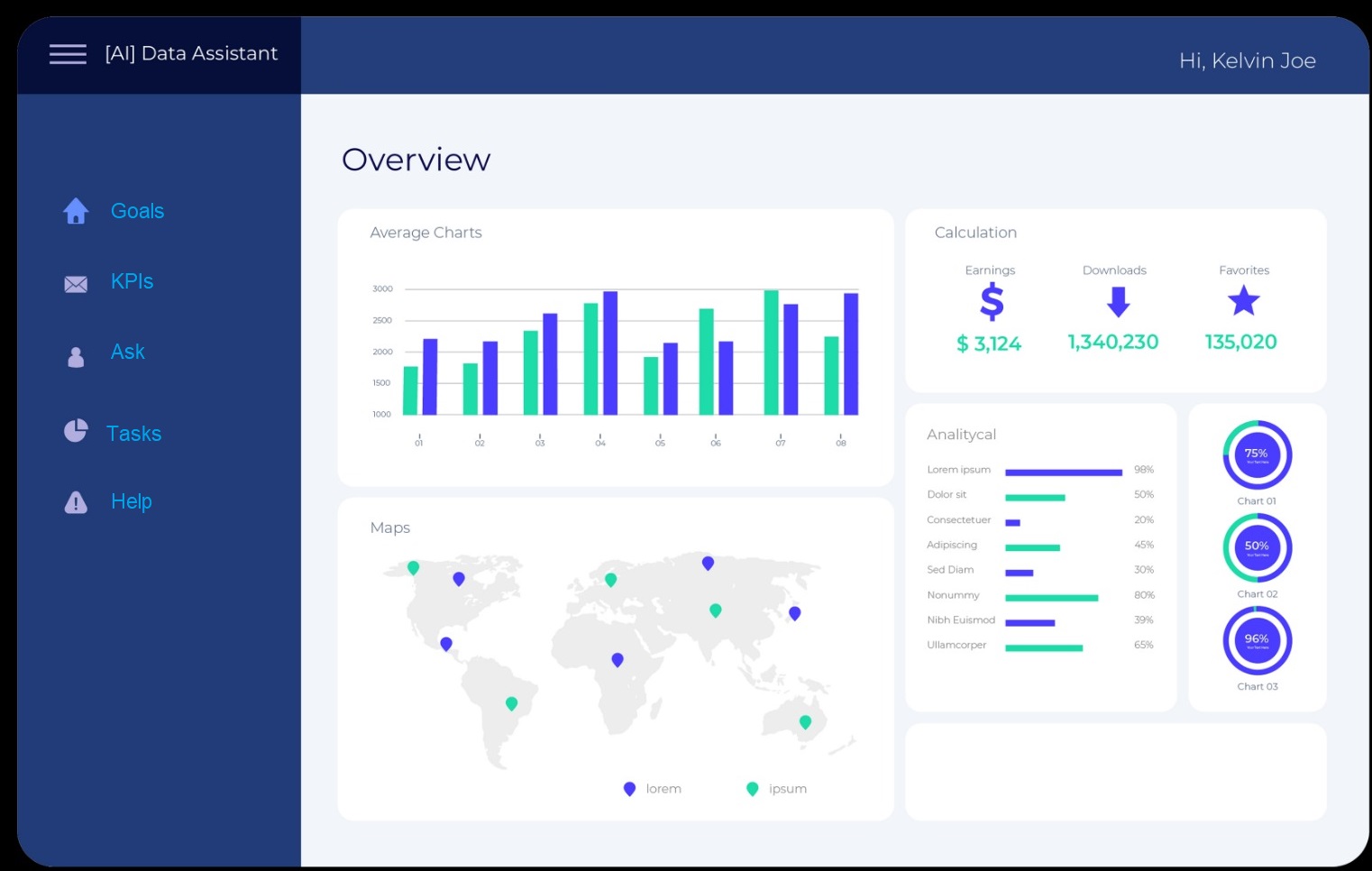 Unleash the power of insights from your data
Harness the potential of natural language to extract value from your intricate, diverse, and isolated data within minutes.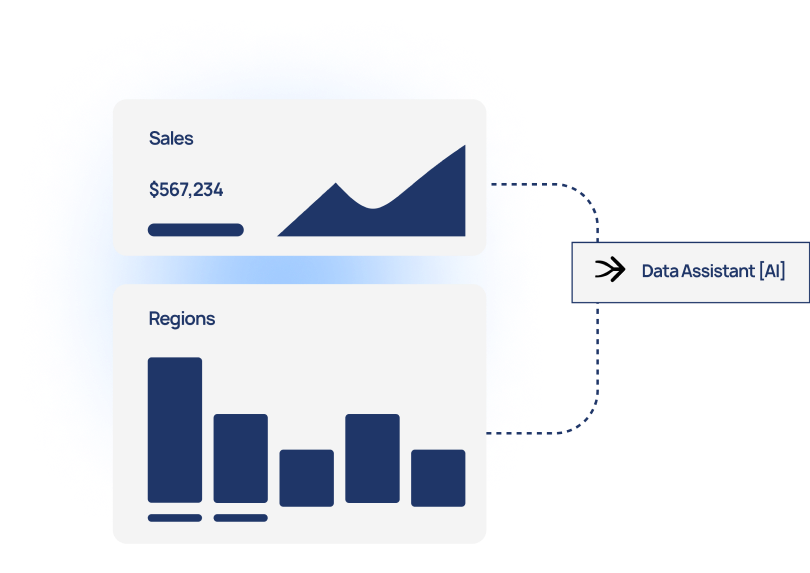 Gain valuable insights without waiting for days
With the implementation of our conversational and generative AI solutions, you'll gain instant access to essential data workflows, eliminating any unnecessary delays.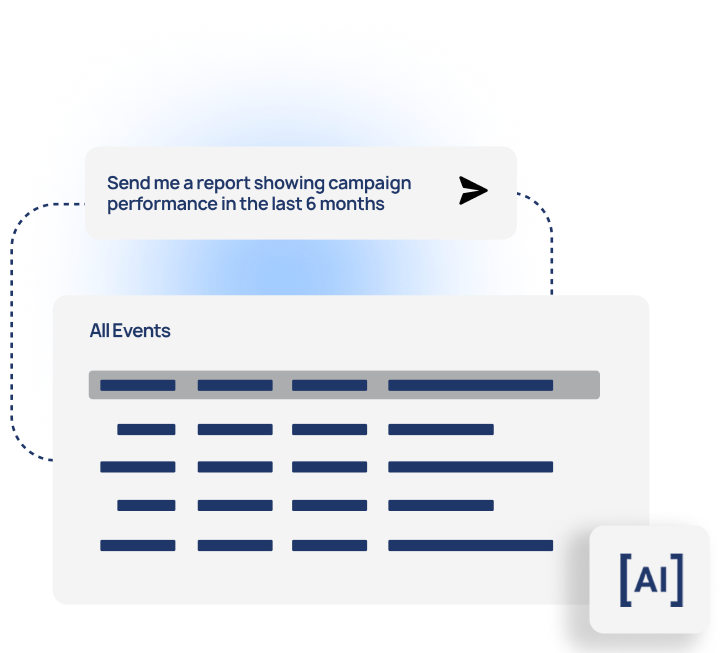 Products
PLLM
Private Large Language Model (PLLM) for the enterprise is a customized model for your business and your specific analytics data to build private, secure sustainable, successful AI programs and data from your enterprise.
DataSyntax
DataSyntax is a software library written for large language models (LLM) applications. It offers a structure for presenting data in an arrangement of words and phrases to create well-formed sentences in a language.
Data Assistant
Data Assistant is a generative AI solution for data analytics, it empowers business users, regardless of their data science proficiency, to leverage data effectively, enhancing their decision-making processes.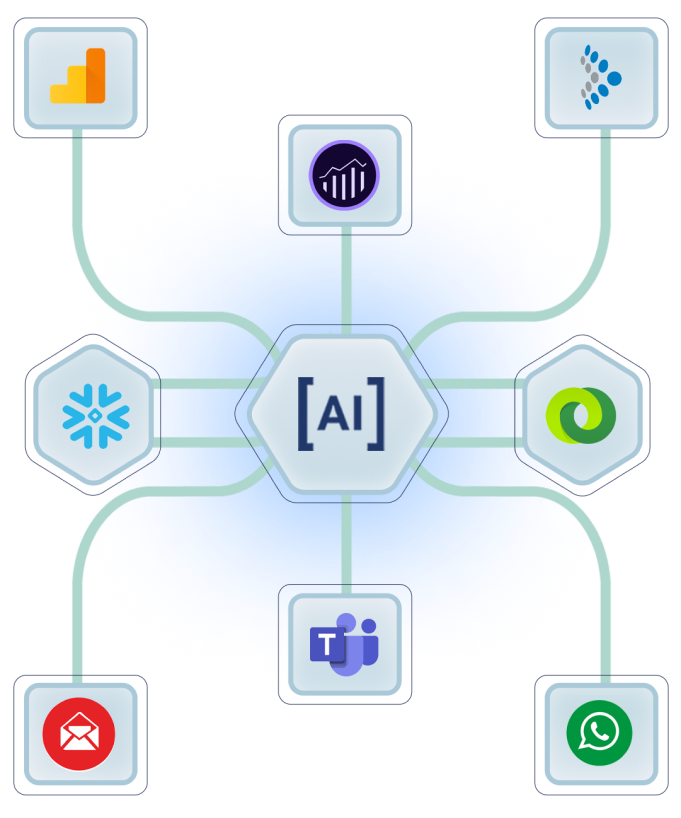 Our partners